The Russo Firm is currently representing a plaintiff in a lawsuit against Arby's for falsely advertising the quantity and quality of the meat in their sandwiches. Plaintiff Joseph Alongis of New York purchased roast beef sandwiches based on images and advertising that grossly overestimated the sandwiches' meat quality.
Marketing material shows sandwiches with plentiful meat of high quality, but the reality is that customers receive less than half the advertised meat. The meat is also of much lower quality than advertised, leading the plaintiff to have negative experiences at the fast food chain.
The plaintiff seeks class certification to allow him and other plaintiffs who bought sandwiches based on false advertising to receive compensation for unsatisfactory purchases. The plaintiff also seeks injunctive relief that requires Arby's to correct their overstated advertisements or stop selling overstated menu items.
Read More: Fox Business "Arby's customer claims chain doesn't have the meats in new lawsuit"
False Advertising is the Main Issue in The Russo Firm Arby's Lawsuit
The Russo Firm represents plaintiff Joseph Alongis of New York in an Arby's lawsuit based on false advertising. The plaintiff has filed a class action complaint on behalf of himself and other similarly situated individuals who purchased overstated items from an Arby's in New York between September 5th, 2020, and the filing date.
Click here to read the actual filing: Arby's Court Filing  
The class action complaint alleges, "unfair and deceptive trade practices for selling the Overstated Menu Items based on materially false and misleading advertisements concerning the amount and quality of meat contained therein." Advertisements grossly overstated the quantity and quality of meat in their roast beef sandwiches.
Photographs used for advertisements for television, print, their website, and food delivery apps overstates the quantity of meat by 100%. The meat is placed at the front for the photoshoot to deceive about the quantity of meat. The marketing also shows rare roast beef that is not provided on location.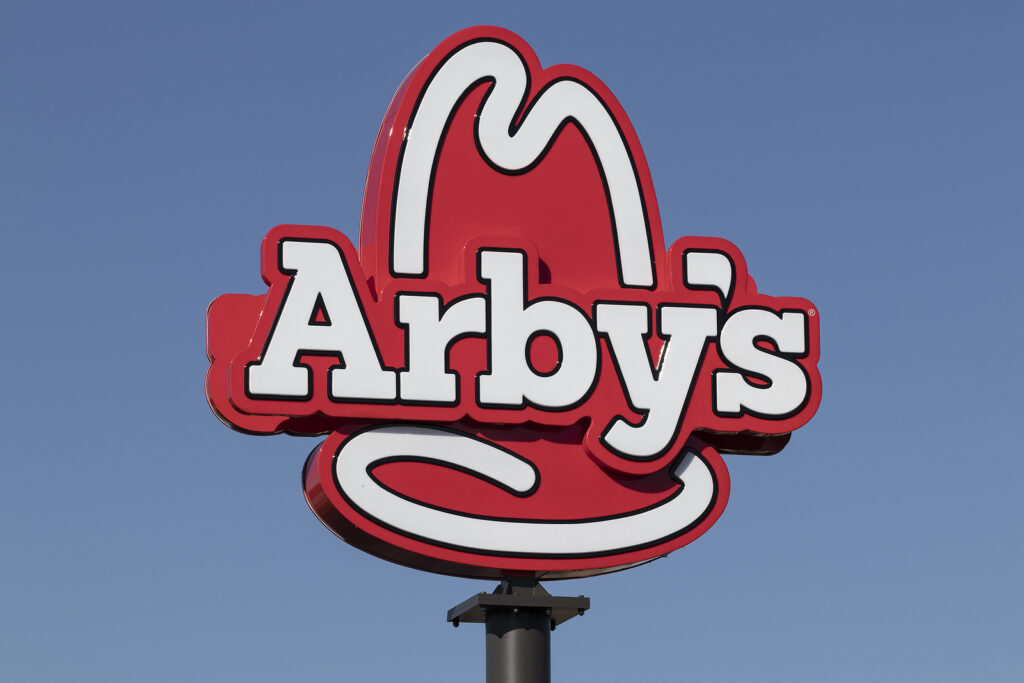 What Arby's Menu Items Were Falsely Advertised?
On August 3rd, 2023, the plaintiff visited an Arby's location in Bellmore, New York. He purchased a Double Beef 'N Cheddar for $7.69 plus sales tax and a Smokehouse Brisket sandwich for $7.39 plus tax.
He made these purchases based on the images provided by the menu ordering boards at the restaurant. When he received his sandwiches, he found they contained about half the meat he expected from the pictures. The sandwiches did not have rare roast beef as advertised on the menu ordering boards.
Had the plaintiff known he would have received less and lower quality meat, he would not have paid the price he did at the Arby's location. The class action lawsuit seeks damages for himself and others who spent money on unsatisfactory items from Arby's in New York.
The following are the Arby's items involved in plaintiff Joseph Alongis' class action lawsuit:
Classic Roast Beef
Double Roast Beef
Half Pound Roast Beef
Classic Beef 'N Cheddar
Double Beef 'N Cheddar
Half Pound Beef 'N Cheddar
Smokehouse Brisket
How Arby's False Advertisement Affects Customers and Other Businesses
The lawsuit plaintiff seeks compensation for damages based on Arby's advertisements for the above items being, "unfair and financially damaging to consumers as they are receiving a product that is materially lower in value than what is being represented."
"Their gross misrepresentation of item quality can affect the economic standing of consumers, as inflation, food, and meat prices are high," stated Attorney Anthony Russo when addressing the Arby's lawsuit with reporters. "Many families are watching their spending and aren't getting what they paid for at Arby's."
Arby's false advertising also affects other businesses and restaurants. They show that they provide a lot of meat in marketing, which drives customers to their restaurants rather than other food establishments. False advertising affects the business of restaurants that fairly market the quality of their menu items.
What Damages Does the Plaintiff Seek From the Defendant?
Plaintiff Joseph Alongis is seeking Arby's to stop falsely advertising their menu items to prevent customers from spending money on unsatisfactory meals. He seeks economic damages to pay him back for money spent on overstated menu items.
He also wishes for injunctive relief, a court ruling requiring a certain party to make changes or act in a certain way after a court result. In this case, the plaintiff wants the court to require Arby's "to provide corrected advertising and/or to stop selling the Overstated Menu Items."
Based on court proceedings, the judge presiding over the case may also provide compensation for other appropriate damages. This compensation can help pay for the economic damage caused by Arby's false advertising of their roast beef sandwich items.
The Plaintiffs Seeks to Certify His Complaint as a Class Action Lawsuit
The proposed class action lawsuit exceeds the value of $5 million and can include over 100 plaintiffs, so it will remain in the Eastern District of New York. The plaintiff seeks class certification to allow all people in New York who ordered overstated Arby's items to benefit from a possible global settlement.
Certification of the class action lawsuit would make plaintiff Joseph Alongis the representative of the Class and the plaintiff's lawyer the counsel for the Class. These consolidated lawsuits can help plaintiffs, as they have a streamlined discovery process, allow the sharing of resources with other plaintiffs and lawyers, and let plaintiffs receive compensation from a global settlement.
Learn more: What Does Filing Say About The Burger King Whopper Lawsuit?
Contact The Russo Firm for Help With Your Arby's Lawsuit
At The Russo Firm, we represent plaintiff Joseph Alongis, who alleges Arby's falsely advertises some of their menu items. We also have experience helping plaintiffs seeking financial restitution from other fast food restaurants, such as Taco Bell and Burger King.
Our experience with fast food lawsuits can help those who require the help of legal counsel. Hiring a fast food lawyer with mass tort experience can help, as they will know what steps to take, how to file a class complaint, and how to put them in a position to recover compensatory damages.
The fast food lawyers at The Russo Firm offer specific experience with Arby's lawsuits. We provide free consultations to show potential clients how we can help them recover compensation for damages. Contact us today at (561) 270-0913 or leave a message on our online contact page.